Welcome to the June edition of the All-About-Juicing.com's newsletter.

Green is in my kitchen this month! I thought you'd like a peek at what I've been up to with green smoothies and juices.

P.S.- While we are on the topic of green- stay tuned for a new section on wheatgrass juicing coming in a month or two.... I'll let you know as soon as it's out!
---
Contents
---
Green is SO in right now...
Greens hold a powerhouse of nutrients that can really make a positive difference in your diet. Eventhough I try to eat salads very frequently, the other way I enjoy greens is through smoothies and juices. They give me energy and nutrients I don't get elsewhere.
Green Smoothies
Maybe you've heard about green smoothies and just never took the plunge to make one yourself. Well, I've got some good news: they don't have to taste bad! In fact, you can make them so that they actually taste good and the greens are...wait for it...virtually undetectable.
Here's my story on how I came to love them: I wasn't really interested in green smoothies. I had a very knowlegeable friend tell me to blend salad, parsley and water to make a green drink for my blood sugar issues. I drank it every day. It works great, but doesn't taste so good and I could only have a very little at a time.
I thought maybe I could blend it with other things so that it would taste good. The result are the recipes on the green smoothie recipe page.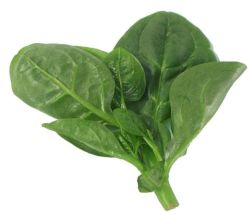 Green Juices
Green juices are also super fantastic for you. They help many people to de-bloat and are fantastic for detoxing and shedding pounds.
Check out the green juice recipes here
For the kids? Yes, that's right...you can juice some greens for the kiddos too. Take a look at green juicing recipes for children!
---
A Great Read: Green Smoothie Revolution
If you'd like to get more into making daily green smoothies, this book is a must. Victoria Boutenko is a long time raw foodist with a fantastic knack for making up good recipes. This book will give you so many options for green smoothies that you'll be set for life.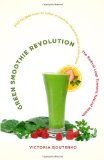 You can get this for a good deal through Amazon (link below).

Green Smoothie Revolution: The Radical Leap Towards Natural Health
Smoothies Books)
If you'd like to see a list of my other favorite juicing books, go to the best juicing books
---
Juice of the month
This month's juice is:
Peachy Carrot Juice
This is half juice/half smoothie. Peaches are in season where I live so we have them selling at stands everywhere! I made this the other day with leftovers I had in the fridge...we were pleasantly suprised!
This makes enough for 2 glasses.
Ingredients:

8-10 Carrots
6 peaches
A little bit of water to taste


Juice the carrots. Put the carrot juice into yoru blender with the pitted peaches. Blend until smooth and add fresh spring water if you want it lighter. You could also add honey if you like it sweet, but I don't think you'd need it.
What a great way to get some carrot juice into your diet, even if you dont like carrot juice.
If you have a juicing recipe to share, please do. I created a page so that everyone can submit thier recipes directly on the site. I want it to be a community site where everyone can share!
---
Your questions answered
This months question comes from Leah in Dayton.
Q: Hi, I was wondering if bottled juices at the market are the same as juice that I juice myself with a juicer? What's the difference?
A: Believe it or not, a HUGE difference!
Juices from the store are pasturized, meaning they are heated and lose life giving nutrients! Vitamins and minerals are damaged, gone or severely compromised after it is heated above 105 degrees.
In the U.S., the FDA requires pasturization becauses juices get toxic after they oxidize.
If you are getting juices from a juice bar that keeps it no longer then 12-24 hours then that is okay, then it's fresh and has not been heated. My local supermarket does this and I sometimes buy a bottle.
Keep in mind many brands of juices add natural colors and flavorings to enhance the juice...which sort of defeats the purpose of why we juice.
When you juice fruits and vegetables yourself and drink it shortly after, you are ensuring that you are getting all of the nutrition from the produce.


Do you have questions related to juicing?
---
Do you know of any good juice bars?
I'm still looking! Do you have a favorite juice bar or juicing retreat you'd like to share? I've created a page that will help us all know where to go to get some fresh juice! Pretty please :)


Please add your favorite juice bar here
Do you have a good juice recipe?
If you have a juicing recipe to share, please do. I created a page so that everyone can submit thier recipes directly on the site. I want it to be a community site where everyone can share!

Keep juicing my juice lovers!
Cheers!
Vanessa
Please give us some Facebook Love...
Have your say about what you just read! Leave a comment in the box below.