Welcome to All-About-Juicing.com's newsletter.

The other night I watched a movie about juice fasting and wanted to be sure that you all knew about it. It got me thinking more about juice cleansing, and how we all can benefit from a yearly, better yet, quarterly body detox.
---
Contents
---
Fat, Sick and Nearly Dead Movie...
I've recently been inspired by the documentary by Joe Cross called "Fat, Sick and Nearly Dead." This man juice fasted for 60 days and documented his time through this movie. I really think this guy is great. If I had the resources to make a movie I'd love to do this, however, I probably never will so I admire someone who took the time and money to do this!
To tell you a little more about the story, Joe was overweight and on multiple medications. With doctors supervision and armed with his Breville juicer and some green juice recipes , he went on the road to fast and inspire others. At the end, he lost lots of weight and was off of his meds that he needed for his health condition.
Why is this inspiring to me? It's inspiring because it proves, once again, that your body can heal itself when given the proper nutrition. By abstaining from all the bad and toxic food we put into our bodies, and only giving ourselves life giving nutrients we heal from the inside out.
While this movie has been out for a little while now, I venture to guess many of you have seen it. If you haven't, take the time to watch it. I was able to get mine through Netflix, however, you can also get it through Amazon.com. (click on the pic to take you there)
It will truly give you the motivation to "reboot" as he calls it, and get your health in order. And if your health is already in order, it makes you feel good.
If you know someone that has health issues but would be open to watching something like this, it's worth it. The movie is not judgmental and actually shows the real fears that most people have of juice fasting and explains why we're sick. It's just a normal, interesting movie from a person just like any of us.
Juice fast plan
Juice fasting is actually easy to do. For some reason, a lot of people get apprehension about fasting. I suppose this is because it's so different from the way we normally eat and live.
Fasting is actually really healthy. Not only does it provide your body a break from digesting hard to process foods, it gives vital nutrition in concentrated doses, right to your cells. When most people juice fast, they actually get more nutrtion in a day then they do in an entire week (if they are use to eating dead and processed foods)!
To make it easy, I've developed a guide to help you get started on a fast, a juice fast plan. While this was originally designed for a 1-3 day fast, it can easily be adapted to a longer 2 week or month fast.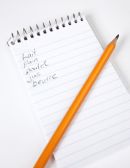 If you want more resouces take a look at juice cleansing your body for more direction.
Juices for fasting
Green juices and vegetable juices are what you should focus on having during the fast. Sure, fruit juices are okay, but you should have more veggies.
Check out the green juice recipes here
And here is a list of vegetable juice recipes
Here are my favorite juice fasting recipes!


---
A Great Read: The Juice Fasting Bible By Sandra Cabot
This book is great, especially for a first time faster. It lets you know what to expect as well as recipes and advice. It will take you through the process step by step if you feel you want a little more info and guidence on juice fasting.
You can get this for a good deal through Amazon (link below).

The Juice Fasting Bible: Discover the Power of an All-Juice Diet to Restore Good Health, Lose Weight and Increase Vitality
If you'd like to see a list of my other favorite juicing books, go to the best juicing books
---
Juice of the month
This month's juice is:
Green Cleansing Juice
This juice is similar to the one Joe Cross used in his movie. It has great cleasing properties and does not taste bad!
This makes enough for 2 glasses.
Ingredients:

2 stalks of celery
2 granny smith apples
A bunch of kale
Small peice of ginger
1/2 lemon
1 cucumber
A little bit of water to taste


Juice all the produce together and add some fresh water if desired. Drink it slow and swich it around your mouth so it is mixed with your saliva and easily digested.
If you have a juicing recipe to share, please do. I created a page so that everyone can submit thier recipes directly on the site. I want it to be a community site where everyone can share!
---
Your questions answered
This months question comes from Diane in Hilo.
Q: I have multiple health issues that I would like to clear up. I want to try fasting, but was wondering how long I should fast for?
A: Hi Diane! If you have health issues or are on a medications, I would recommend that you conduct a fast under your health professionals supervision. Get checked out and get advice from someone who knows your conditions. Any doctor or naturopath would be able to help.
To answer your question generally, most people get a benefit from fasting for 1-3 days. If you have many health issues, it might require you to go on a longer fast of two weeks to two months. It all depends on what you can do, and what you're willing to do. I personally would recommend a fast for at least a week because 2-3 days is what it will take to cleanse your body initially, and those are the days that you don't feel as good. As time progresses during the fast, your energy spikes, your body cleans out and you start feeling great. It takes time for your body to heal so you'll need patience.


Do you have questions related to juicing?
---
Do you know of any good juice bars?
I'm still looking! Do you have a favorite juice bar or juicing retreat you'd like to share? I've created a page that will help us all know where to go to get some fresh juice! Pretty please :)


Please add your favorite juice bar here
Do you have a good juice recipe?
If you have a juicing recipe to share, please do. I created a page so that everyone can submit thier recipes directly on the site. I want it to be a community site where everyone can share!

Keep juicing my juice lovers!
Cheers!
Vanessa
Please give us some Facebook Love...
Have your say about what you just read! Leave a comment in the box below.