Welcome to the May edition of the All-About-Juicing.com's newsletter.

This month we're focusing on recipes. I've recently added a whole bunch from soup to juice soda...take a look and try a new one!
---
Contents
---
So many recipes, so little time...
One of my tips to keeping my diet on track...switch up the recipes. I've added quite a few pages on recipes this month and hope that they can help you out.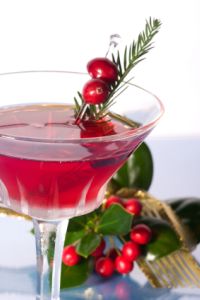 Holiday Juices
I love making juice on holidays! In fact, I liked themed everything. I thought it would be appropriate to create a page dedicated to some popular holidays...so that we could make theme juices too. Why just stick to theme foods?
Click here for the holiday juice recipe page
There's more then 10 holidays there...but there is a crucial event coming up...don't forget the all important mothers day juice recipes!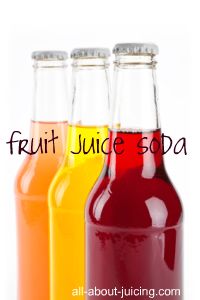 Juice Soda
Have you ever made juice soda before? It's just like regular soda, but good for you...the kids...and company. Add a little fizzy in your life!
Click here for juice soda recipes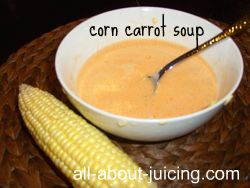 Soup Recipes
Yes! You can make soup with your juicer. It's as easy as juicing and adding in a few extra ingredients. You can make them in raw or cooked versions. Try it out! I think it's a great healthful meal.
---
A Great Read: The Juicing Book
This book is an oldy but goodie. When I first read it, I was able to pick up a copy at my local library. Since then, I've purchased it to have as part of my cook-and-juice-book-collection. He has lots of good health information, including info on many specific fruits and veggies. Good recipes. It's definitely worth picking up(especially since it's so inexpensive)!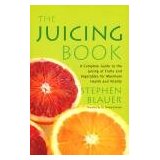 If you are thinking about buying a juicing book or just want another great read, pick up this book at Amazon.

The Juicing Book: A Complete Guide to the Juicing of Fruits and Vegetables for Maximum Health
If you'd like to see a list of my other favorite juicing books, go to the best juicing books
---
Juice of the month
This month's juice is:
Peachy Brunch Juice
Super sweet and seasonal, this is yummy!
Ingredients:

2 grapefruits
1 slice of melon
1 peach


Prepare the grapefruits by cutting off the peel. De-pit the peach and slice the melon. Run all ingredients through your juicer and serve.
If you have a juicing recipe to share, please do. I just created a page so that everyone can submit thier recipes directly on the site. I want it to be a community site where everyone can share!
---
Your questions answered
This months question comes from Jill in Maine.
Q: I work in an office job and am there for about 9 to 10 hours a day. I cannot bring a juicer to work but I can bring fresh juice. What is the best way to bring juice to work?
A: Jill, I love this question!! I, too, work in an office all day. But I love to bring fresh juice when I can...
This is what I do:
1) I juice my juice the morning of the day I want to bring juice...you don't want your juice to get toxic or go bad so it's really the only way. If you have a Greenstar juicer, then it's possible but the fresher the better.
2) I store it in a stanless steel thermos. It doesn't allow light in to kill any nutrients and keeps it cool. I also have used a dark glass amber bottle (leftover from something I bought at the supermarket). I put it in the refrigerator when I get to work, and you should do that too, if possible.
Tips: Try not to allow much air to get into the bottle as it can warm up the juice and make it oxidize quicker.
P.S- Avoid plastic bottles. Many contain BPA and something happens to the air & juice inside of them and I've had a few explode on me(after leaving it in there too long, of course)!


Do you have questions related to juicing?
---
Do you know of any good juice bars?
I'm still looking! Do you have a favorite juice bar or juicing retreat you'd like to share? I've created a page that will help us all know where to go to get some fresh juice! Pretty please :)


Please add your favorite juice bar here
Do you have a good juice recipe?
If you have a juicing recipe to share, please do. I created a page so that everyone can submit thier recipes directly on the site. I want it to be a community site where everyone can share!

Keep juicing my juice lovers!
Cheers!
Vanessa
www.all-about-juicing.com




Have your say about what you just read! Leave a comment in the box below.