Discover the solution to health, energy and beauty through simple and tasty juice drinks
Get every secret I've learned from years of juicing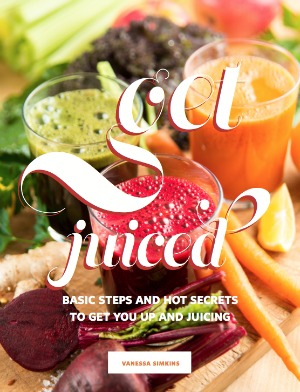 "Did you just get back from the spa?"
Ever since I started juicing, that's what I get asked constantly by people who haven't seen me in a while.  Other comments include, "You're such a Skinny Minnie" and "Who's your dermatologist?"
What I don't hear anymore: "Need a tissue?" and "Girl, you look tired."
Gotta love juicing. 
I know. Transform yourself through a straw…sounds almost too good to be true. But it is true. Better yet, it's easy-peasy, and it's delicious.
 I did it, I've stuck with it, and so can you.
No willpower required.
All you need is some help getting started. And for that, you're in the right hands. Which means…
You can stop googling "juicing" now. 
I've got you covered, with the only guide you'll need.  It'll get you up and running, and keep you on track to look and feel better than you ever have – without "relapsing" to your puffy-weight jeans or your old health issues.
READY TO START? CLICK HERE TO GET JUICED NOW.
Why me? Why here?
I've been around the juicing block and have helped countless people get healthier, happier and hotter through simple & tasty super drinks.  (They don't call me the Juicing Mixologist for nothin'!)
Here's the thing:
I continue to see people struggle with juicing.
They get the wrong info, and make rookie mistakes – resulting in lousy-tasting drinks or low-nutrition, high-sugar concoctions. They wonder why they can't stick with juicing.  They wonder why it hasn't helped them feel better or lose a single pound.
It breaks my heart to see folks start juicing and stop because they don't know how to do it the right way.
I'm dying to get my hands on every last person's juicer and make their juice myself!
That's why I created this guide.
GET JUICED: Basic steps and hot secrets to get you up and juicing is the next best thing to having me juice for you in your kitchen.


WANT IT NOW? CLICK HERE TO GET JUICED.
This book is a 98 page downloadable guide that answers all of your questions and gets you on the road to juicing for health and hotness PLUS 40 of my best recipes (including printer friendly recipe cards for every recipe!). 
I share with you all of my secrets for juicing so you don't have to learn on your own through trial and error.  You don't need to keep buying more juicing books and e-guides. Nope, I've done it all for you.
If you're new to the juicing scene or just plain ol' confused at how to do this, I'll take you by the hand and show you how to make this a healthy habit so that you can have clearer skin, more energy to get through your workout, a killer immune system and a hot bod to fit into that little black dress and those butt-hugging jeans.
I'll also help you avoid costly mistakes that most newbies make.
Here's what you'll get from GET JUICED:
The unbeatable benefits of juicing (why we should be crazy about it)

 

What not to juice

 

Which juicer to buy, so you never have to buy another

The difference between juicing and blending, and which is right for you

How to store juice to keep it fresh and potent

Key rookie mistakes most juicers make, that you can avoid.

How to juice with a juicer AND a blender

A list of the most useful juice kitchen tools

My top juicing secrets from years of helping others

How to make ick-free juices, even with tough ingredients 

4 Powerful extras you can add to your juice

How to get your daily juice fix when traveling

Handy list of fruit and vegetable substitutions (say, if, you don't like apples..)

 

Clever, effective uses for your juicer pulp

Answers to the most crucial FAQ's I get from my juicing community

My tips for making your own recipes and avoiding gross-tasting juice
PLUS:  40 of my most popular, mouth-watering juice recipes (fruit, veggie & green). 
Here's a preview of this action packed book.


...and the printer friendly recipe cards.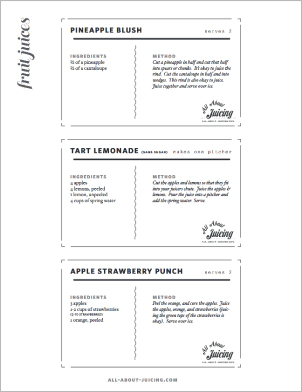 You'll adore the printer friendly recipes that you can print out, cut out and keep in your recipe box.  Or, share them with your friends so they can juice with you.  
This will really help you collect recipes you love in a nice, organized way.
Even non-health-conscious family members will love these, because they taste great.
Here's a view of the made juices.  Looks yummy, right? (it is :) 

Warning! "No-Duh" Alert.
OK. If you're a juicy pro, you already know this.  In fact, even if you've never juiced before, you've probably heard it to death. But it bears repeating, because it's true and it's inspiring. So, here's what a regular juicing habit could give you.
Better sleep. Wake up without the alarm clock, and never need a nap.

Glowing, clear skin.

Morning-till night energy.

A clearer, sharper mind.

A happy digestive system. Get regular!

Lean, bikini-ready body (the waxing is up to you).

Less inflammation.

Less bloat, less pain.

Body detox (give your bod a clean slate).

Ageless looks.

Boosted immunity. (Flu? What flu?) 
I'll get you on the road to a stronger, healthier, happier you. It's what I call the juicy life. It's not a diet.  It's a lifestyle that you're sure to call "the best thing I ever did."  Which is why you should know how to do this properly for the long haul.
Make no mistake- Juicing works. There's a reason all the celebs are doing it.
You can toss out your cold medicine, diet books, and zit creams… and get juicing today. 
Here's proof that it's your solution to a healthier, stronger and sexier you.
"Since I have started juicing, I sleep like a baby after years and years of sleep deprivation..and that is an understatement.  My breath smells clean in the morning, I feel calmer and somehow less needy of hype."  Rozanna
"I have to say I had been thinking about juicing for a while but felt overwhelmed.  And then I cam across your website.   Your website made it so easy to understand and gave me the basics to feel confident in starting.  I found which juicer to buy and got it two weeks ago.  Now I'm addicted to juicing. Thanks!"  Reyna 
"Can't wait to get started on juicing again...with these easy to follow recipes I'm so excited to begin.  it's an amazing way of life and it brings out the best in you.  Super, super excited :)"  Delma
"I've been into juicing for a week already and I've observed some relief of the gouty arthritis.  I have shared this info with three of my office mates who are also experiencing gouty arthritis."  Marlowe
"Lost 28lbs in 6 weeks myself.  Juicing works."  Michael


All aboard the juice train!

In case you didn't really read the comments (we're all skimmers, no judgments here!) some of the highlights were:
"Clean [morning] breath"
"Sleeping like a baby"
"Bounce in my step"
"Addicted to juicing"
"Relief from arthritis"
"Juicing works"
So cheers, and drink up!
All digital & instantly downloadable
Once you purchase the guide, you will magically get an email with a link to download the book + printables onto your computer, Ipad, phone, Kindle or any other electronic device.  
They are PDF documents that you'll be able to save on your computer and use for years to come.  
Yep, it's that easy.  Then you'll be on your way to healthy hotness :) 


Your juicing journey begins now.

Love + Juice,


Juiced up to get juicing?  Just click the button and you'll be on your way.



Your satisfaction is 100% guaranteed.  If you aren't happy, email us at support@all-about-juicing.com within 15 days. Get Juiced and the UTS system are digital products.  You will receive an email with links to the products.


Check out what these juice lovers have to say...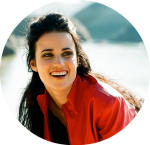 I'm in LOVE with 'Get Juiced'!  This book really DELIVERS on its promises.  It's absolutely the all-in-one solution it promises to be.  I found out more about juicing from this book than I learned from years of googling things randomly.  Vanessa is the undisputed expert on juicing and she has put together an incredibly valuable resource.  Oh and it's absolutely beautiful too!! If you want to create vibrant health through juicing, then this book is a must!!
Alison Andrews Raw Foods Expert & Author  www.lovingitraw.com
I have been juicing for a while now but you've added a fresh and vibrant twist to juicing that I love.  It's making me feel fresher and not just fall into the ho-hum way of doing things.   Lisa 
Thanks, Vanessa, for this very useful information.  You're such an inspiration to us!  Mary
I've been trying to get into juicing for a while but it's your posts that have made it so much easier to get my head around it (and there are loads of juicing blogs)... It doesn't feel like my daily juice is unpalatable medicine anymore but instead something to look forward to and salivate over.. So.... THANK YOU!!!  Tiaya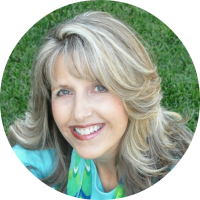 As a holistic health care practitioner, I encourage others to make healthy lifestyle changes.  I specialize in chronic health challenges -  such as fibromyalgia -  and am therefore always on the lookout for resources to help my clients easily transition into dietary changes.  Because there is no faster way to consume and absorb vital nutrients than from juicing veggies, I can't say enough about the potential healing properties of this lovely book.  It's both beautiful to look at and essentially valuable in it's content.
Sue Ingebretson Author, Speaker, Holistic Health Practitioner, Best selling author of FibroWHYalgia  www.rebuildingwellness.com  
Thanks for all the cool juicing recipes!  It's fantastic and healthy.  Adele
Since reading your info and trying your delicious recipes, I've lost 8 pounds so I thank you for everything.  Linda
I've been juicing about a month twice a day. Replacing b-fast and again in the afternoon. I've lost about 8 lbs while still eating my usual lunch and dinner!  My main goal was to just get more nutrients and vitamins in my diet, I am so happy to be losing a few pounds too! My muscles feel so much stronger and my body is starting to feel leaner!  I wake up so happy and hurry to get ready for work so I have time for my top morning priority, juicing! I make and share your recipes at work once or twice a week, they love it and one co-worker told me today she asked her hubby for a juicer for x-mas! I am delighted I stumbled onto your site, your recipes are so tasty!  Alicia