Want to jumpstart your health and look crazy good? Learn how to juice fast + cleanse with our 7-day juice fast.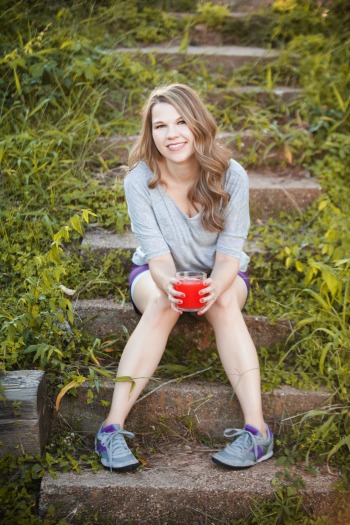 Discover my tried-and-true juicing steps to kick your body into high gear (I've been doing this juicing thing for years).
Hey Juice Lover,
Want to cleanse your body, heal a health issue or drop a jeans size?
Well, grab a bendy straw, and get ready to sip your way to a new life and envy-worthy shape. Your body's big do-over is just a few juices away.
Our new LIVE COMMUNITY JUICE FAST is coming soon!

I hope you can join us!


Next group juice cleanse starts in April. Sign up to get notified when the doors open!




What other juice lovers have to say...
I've been doing a 10 day juice cleanse (currently on day 7).  The first two days are pre-cleanse, which days 3-9 all juice meals with a minimum of 5 'meals'.  Day 10 is transition back to solids.  I have lost 6 pounds so far, and I'm on target for a pound per day weight loss.  I plan to continue juicing with at least two juice meal replacements per day, and then at least a five day juice fast every three months.  I am very happy I have tried this healthier lifestyle.  Tiffany
Juicing is so healthy, I can't imagine why more people don't try juicing before getting on toxic medications.  My doctor gave me a prescription for my fibroids and said the alternative was surgery.  Well, I decided to try cutting certain foods out of my diet and did a 5 day juice fast to jumpstart my system and here I am 4 months later telling you that my symptoms are 100 percent GONE!  After the cleanse, I just 3 days a week and eat whole organic foods 4 days.  Alicia
"I started juicing 4 weeks ago.  I have lost 26 pounds and feel better than I have in 10 years." Greg
"I'm on day 3 of my juice fast and feeling better than I have in YEARS!"  Jim 
"I've just completed 10 days fasting...lost 12 pounds!  Extremely happy.  Never ever ever thought I could do it! But there you are, 10 days!  Just set yourself a goal and stick to it.  yes I had runny bum, smelly breath... but it's nothing compared to how you'll feel when your slim!  I use to crave biscuits and cheese, now I'm eating quinoa and cous cous spinach salads!  Who knew! I'm craving good good food!"  Rachael
Just wanted to thank you for all your info on juicing and blending! I purchased both the get juiced and juice cleanse reset offers. Listen, I have purchased over 30 books on juicing in the last six months and very few, if any, come close to the info and the way you present it. Very happy. I've been dabbling with juicing/blending for a year or two but there seemed to be a war between the two approaches!  I believe,  like you in using Both. I've lost 45 lbs this past year... using my VitaMix (and Blendtec) and my Breville. I will tell you I made a lot of disgusting concoctions,  but I stayed with it. It paid off and thanks to YOU and your info on what does and does not go together, I'm finally enjoying the juicing! Thank you for the "taste buds common sense" approach. I even shared your Facebook link on my page since I have a few 'friends' curious about how I am losing the weight and getting healthy!  Rick