Available Sponsorship Opportunities


For more sponsorship information:
email: support@all-about-juicing.com
phone: 866.991.3641, ext. 3

Hi There!  All About Juicing attracts a quarter of a million readers each month from around the world that are interested in health, fitness, alternative therapies, nutrition, preventing chronic disease and peek performance.

Would they love and benefit from your offerings or products?
Collaborate with us to inspire millions of people!  These sponsorships are here to support the positive work of All About Juicing, so we can continue to spread the word about health, all while promoting your business to others that would love your product or service. We love working with like minded individuals and businesses.

We don't participate in link exchanges, but offer these options: 




Audience profile

 All About Juicing readers are about 79% female.  The majority have a 4-year degree or better.  Main age demographic is between 25-45.  They are above average earners, shop at Whole Foods, natural food stores or are a part of co-ops.  Large purchaser of organic foods, supplements and health products.  Many are into eco-conscious living, gardening, nutrition, peek human performance and preventing chronic disease.
Products that do well on All About Juicing.com

Natural skin care, natural body care, gardening, essential oils, health foods, raw foods/ingredients, herbs, kitchen appliances, energy conservation, peek performance products, real weight loss products, green home products, renewable energy products, sustainable living, eco-conscious products, health education equipment, health courses, health coaching, herbs, powdered juices, yoga, pilates, exercise equipment, meditation, alternative health therapies, health newsletters and books.
All About Juicing prohibits ads promoting products that contain: MSG, yeast extract, aspartame, chemical pharmaceuticals, hydrogenated oils, toxic substances.  No gambling, casino, alcohol, firearms or sexual content will be approved.
We'd love to partner with you!  Contact us today.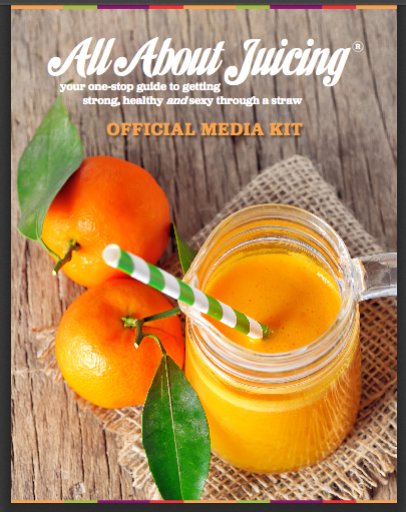 Sponsor rates are based on current visitors and subscribers. 
For more information on stats or pricing, contact us for our media kit and options. 
Email: support@all-about-juicing.com
Phone: 866.991.3641, ext.3
Interested in being an AAJ Affiliate?
Are you looking to promote our digital programs and membership community to your audience?  Please check out our affiliate information page here.