Favorite Juice Bars...Juice Cafe's & Juice Carts (a juice spa, perhaps?)
Supporting the local juicing joints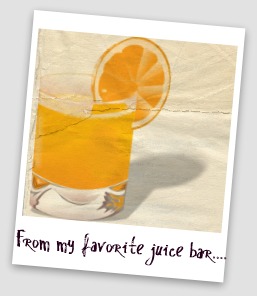 While most of us juice our fresh juice in the comfort of our own home, there are times we travel and like to get fresh juice when we're not at home. I have seen only a handful of juice bars in my lifetime and cannot remember where they all are.
So here we are….in search of finding all the juice bars/juice café's across the world…
Please share your juice bar (or your town's), the local juice cart or even a juicing spa so that everyone that visit's this site will know where to go! Even if it's a restaurant that serves fresh juice, this is still helpful to us that love fresh squeezed.
I'm compiling a list...and will post them below shortly...Thanks!
Return from Favorite Juice Bars to All About Juicing Home