Lemon and Ginger Juice Shot Recipe
The perfect juice shot to calm inflammation and heal digestive issues
As promised, I wanted to give you some juice shot recipes that I personally make.
But first, did you see that we have new Juice Shot Bottles in the VAS Exclusive Line?
Yes, yes! These are mini-me version of our Original Series Juice Bottles and perfect for making juice shots.
And why would you want to make a juice shot? Well, sometimes you just need a little bit of 'super concentrated' juice each day when working on a particular health problem, or to reach your goals, for example, beet juice shots for athletic performance or endurance, or celery cucumber juice for de-bloating.
You can make them ahead of time and have them ready to go for the week, and consume one every morning.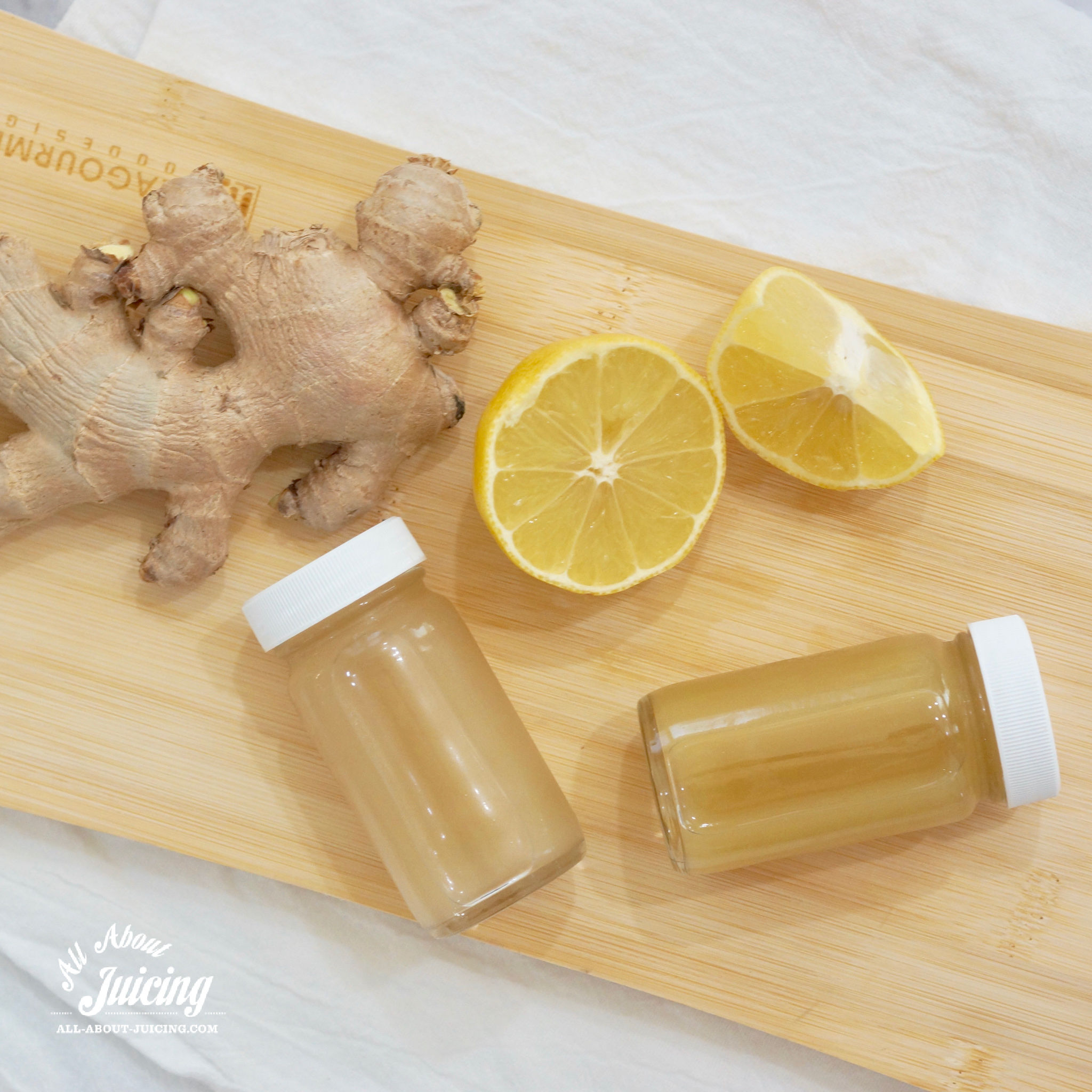 Lemon & Ginger Juice Shot Recipe
INGREDIENTS

4-5 medium lemons, juiced with peel

1/2-1 cup coconut water

2-4 inches fresh ginger root

Optional: sprinkle of cayenne pepper (careful though, this is HOT)
DIRECTIONS
Juice these together, and add them to your shot bottles, but only half way.  Add the coconut water to fill it to the top.  Cap and shake to combine.  Save in the fridge or freeze for later use.
BENEFITS: These are perfect for reducing whole body inflammation & calming digestive issues, helps cleanse the colon and supports the liver. I have been having one of these EVERY morning for the last month and it's done wonders for my digestion.
To get your own Juice Shot Bottles, visit our online shop or our Amazon shop.