Turmeric Lemon Juice Shot Recipe
The perfect juice shot that has anti-aging, anti-inflammatory and immune building properties
Since you loved my Ginger Lemon Juice Shot recipe, I wanted to send you one that is similar, but with turmeric instead of ginger. 
Turmeric is also very anti-inflammatory and in many people, reduces pain.  It's truly and amazing root!
This one is from my paperback, The Juice Lover's Big Book of Juices, page 274, so you can find it there to bookmark for later.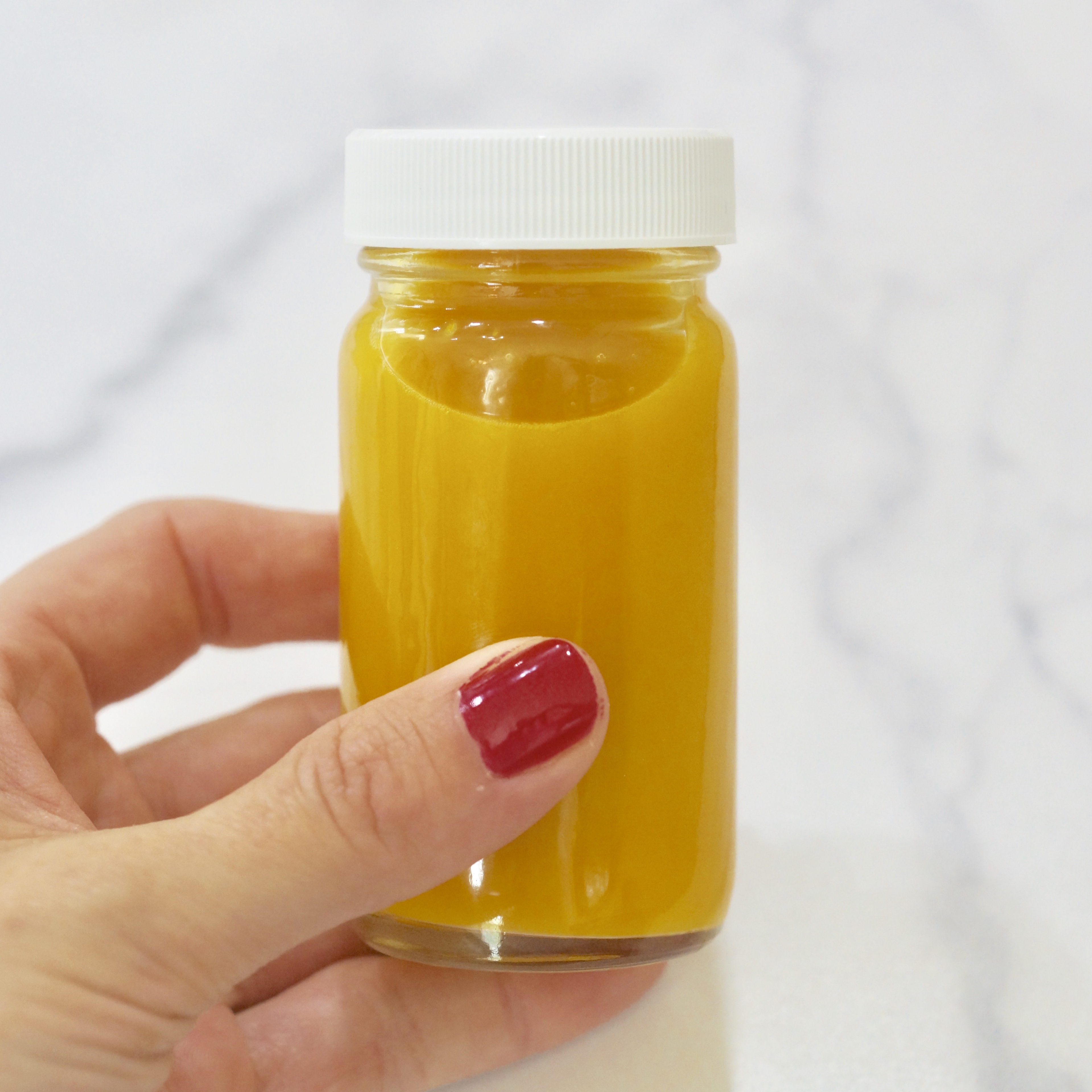 Turmeric & Lemon Juice Shot Recipe
INGREDIENTS

1 large lemon or 2 small/medium lemons

2-4 inches fresh turmeric root or 1 teaspoon ground turmeric

Optional: a shake of black pepper to help with absorption or coconut water to make it a 'less potent' shot
DIRECTIONS
Juice these together, and add them to your shot bottles. If you want more then 1-2 juice shots, you'll want to double or triple the recipe. 
For a lighter, less potent shot or to stretch it out, especially if you are new to cooking or supplementing with turmeric, you can also add coconut water to the recipe.  To do this, juice the above recipe but only pour a little into your juice shot glasses.  Add the coconut water to fill it to the top.  Cap and shake to combine.  Save in the fridge or freeze for later use.
BENEFITS: Turmeric has anti-inflammatory properties and traditionally has been used medicinally for internal disorders like the common cold, indigestion, throat trouble, liver trouble.  Turmeric may help fight infections, cancer, and digestive problems.  
To get your own Juice Shot Bottles, visit our online shop or our Amazon shop