Juicing Basics For Beginners
Welcome to the wild world of juice!
Juicing basics will help you if you are a beginner or seasoned at juicing. Knowing how-to, why, and tips are always helpful.

So we've all heard it's a great thing to do…but why? Here are some good points to the reasoning behind why everyone should incorporate at least a glass a day into their diet.
---
Do you need a how-to primer? Follow this guide for beginners, which includes a video to start your juicy journey.

---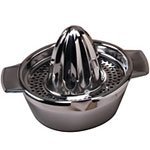 Years of juicing and experimenting have given me more then a few tips to share with you. Learn from my mistakes by taking these to heart!

---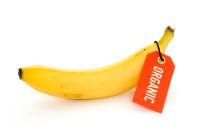 Go organic or not? It's a hot topic nowadays. Here's and explanation of what it all means and my reasoning behind the arguments.

---
There are three types of juicers. The centrifugal (most common), the single gear and the twin gear.
Take a look at all three to help you decide which juicer is best for you. If you are a beginner juicer, try getting a centrifugal or single gear. There are links to reviews of individual juicers in each category.
To start, I do like to recommend
The Champion, The Hurom, and The Omega for everyone. They are versatile and will give you a good quality juice for years to come.

---
From fruit juice to soup and nut butters, here's all the info you need to start making some of your own great creations.

---
Sometimes it's a really good thing (especially when you are new) to have at least one juicing book around the house. It's good to read experts opinions and years of research as well as use thier recipes.

---
This section will take you into more specifics like juicing on a budget, how to carry juice on-the-go, and nutritional information on specific produce.

---
Here's a really useful section when you're a newbie, our Q & A. Take a look at common questions from visitors just like you, or feel free to ask your own.

---
Explore the topic of making juice without a juicing machine.  While this is not true juicing, there is potential to make thick fibrous juices if you have a blender or food processor. 

---
Stop searching...Here's our top picks.  Take it from us, we've gotten a lot of feedback over the years.
---
One of the most common questions, these two concepts are quite different.   Here's and explanation - this will help you decide if one or both is right for you to make your healthy juices.
What's Your Question or Comment About Being A New Juicer?
Do you have a comment, question or tip about the basics of juicing? There's no registration to contribute- Everyone's invited.

Enter in your story or comment in the form below.
You can also scroll down to comment on what other readers have shared.

NO question is dumb or goes unanswered! We were all new to juicing at one time and are here to help and be helped.
What Other Visitors Have Said
Click below to see contributions from other visitors to this page...

Juicing for Health and Energy

Q: If I'm in a hurry and don't have time for lunch which vegetable or fruit recipe or both is good for me to keep going till dinner? A: Hi Louise! …
Omega VERT vs Omega 8006 Juicer Not rated yet
Q: So being new to the Juicing world has been very overwhelming. I thought I narrowed down a juicer to the Omega 8006 but then noticed that you recommended …
The Taste of Vegetable Juice Not rated yet
Q: I am very new to juicing...as a matter of fact I am still waiting to receive my juicer from the mail. I know this will be a crazy question but …
Juicing Organic or Non Organic Not rated yet
Q: I've heard that it's best to juice only organic fruits and vegetables. I find that it is a little to expensive for me to buy organic produce at …
Do you still detox if you are juicing and eating? Not rated yet
Q: I just started juicing and have incorporated it into my regular meals (such as eggs and toast for breakfast with juiced veggies) and a carrot, apple …
Juicing Machine Not rated yet
Q: I am just starting my journey juicing adventure/detox lifestyle change. I have not bought a machine yet. So you ask me what is my question? "I don't …
Bottled Juices Not rated yet
Q: Hi, I was wondering if bottled juices at the market are the same as juice that I juice myself with a juicer? What's the difference? A: Believe …
More on juicing...
Once you've mastered juicing for beginners, try some juicer recipes!
The best juicers
Juicing for children

Return from Juicing Basics to All About Juicing Home