Holiday Juice and Drink Recipes
Making fresh holiday juice is a really fun thing to do. I love, love, love (did I say love?) the holidays!!Do you like to make Valentine's day cupcakes or Christmas cookies? I know that I always like to make themed foods and drinks whenever I can. It spices up the kitchen and makes life fun!
Did you ever think about making themed juices? It's easy to do. Some of the best holiday juices are Valentine's Day raspberry coolers or a St. Patty's Day mint juice.
The opportunities to make a great juice on special occasions are endless. It's a great way to get the family involved. Start a new tradition and do something different the next holiday...makes a special holiday themed juice!
Juices are a great way to celebrate holidays and parties alone or with a crowd. They work especially well in a crowd because you can have some alcohol ready to make any juice an alcoholic beverage. But at any party, there will always be people who want non-alcoholic (and children, of course). That's no problem. You just give them plain juice.
For the hotter temperature holidays or if you are having a brunch, smoothies and tea based juice drinks work great. I tried to include a wide selection of different types of beverages to help you out no matter what event you might be having for yourself!
Before going to the recipes below, check out this video of a "pineapple crush" drink that is absolutely fabulous to have for a party or on a holiday.

Note: These drinks are themed after a few popular American holidays- this is all I am familiar with. If you have a special ocassion juice recipe for your country, please share your recipes on the Submit a juice recipe page! Here at all-about-juicing.com, we love all holidays and all juice recipes.
Holiday themed juices, smoothies, and cocktails!
Click on the links below to get to the recipes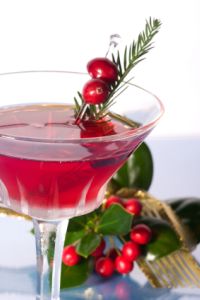 New Years Eve and New Years Day Themed Juice Recipes

Valentine's Day Themed Juice Recipes

St. Patrick's Day Themed Juice Recipes

Easter Day Themed Juice Recipes

Mother's day Themed Juice Recipes

Independence Day/4th of July Themed Juice Recipes

Halloween Themed Juice Recipes

Thanksgiving Themed Juice Recipes

Christmas Day Themed Juice Recipes

More Juice Recipes
All Juicer Recipes
Juicer Pulp Recipes
Vegetable Juice Recipes
Fruit Juice Recipes
Citrus Juice Recipes
Green Juice Recipes

Return from Holiday Juice to Juicing Recipes